We Bring the Fun of Art to You!
A great party option for the Creative-Kid in your home!
We bring everything needed for these arts 'n' crafts activities, along with the music, microphone and super Disco Lights to set a fun party atmosphere! All you need to do is provide a table the kids can stand and work at.
All our fun art activities have been designed so that kids of all abilities can get creative and learn something new…. and the best part is each child gets to proudly take home their artwork as a memento of a great party!
Super Popsicle Stick Crafts:
With so many characters and designs to choose to make, there are lots of options for the kids to choose to create…from flowers, animated characters, animals, magic wands, rainbows, ladybirds and dragonfly's….this will keep your Arty-Bunch busy!
Cool Hair Bobbins:
With different coloured elastic, the kids can design and personalise their very own hair bobbins using a variety of coloured buttons and beads.
Bookmarkers and Bedroom Signs:
The children personalise their very own bookmarker or bedroom sign, creating from a selection of multi-coloured stick-on foam shapes, characters & letters!
Beaded Wristbands / Necklaces / Keyrings:
The girls and boys will love making their very own beaded wristbands, necklaces, or keyrings. From funky designs, to their
football or rugby team colours…with hundreds of beads to choose from, there's something for everyone!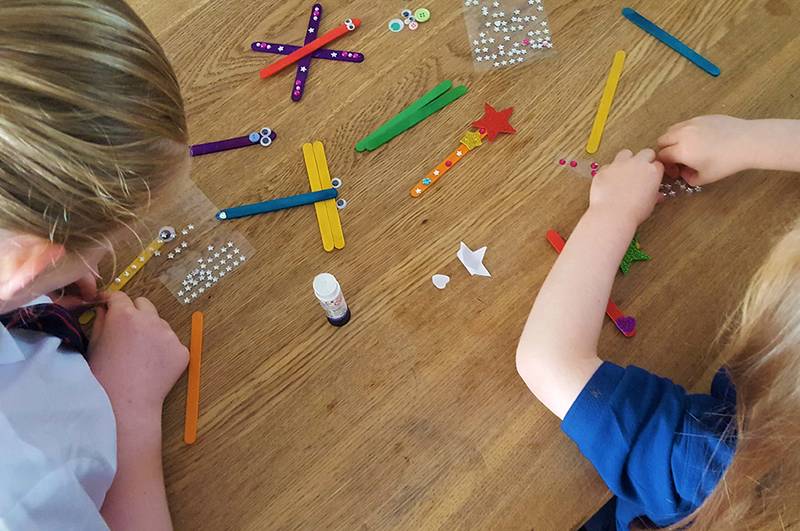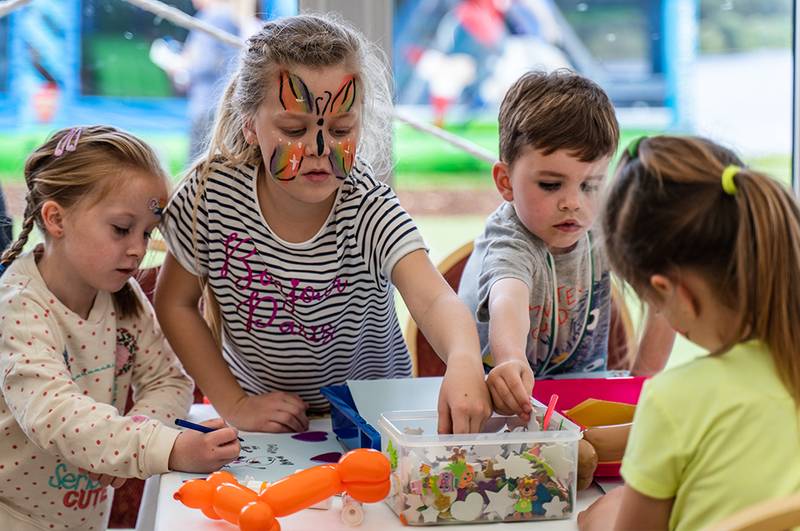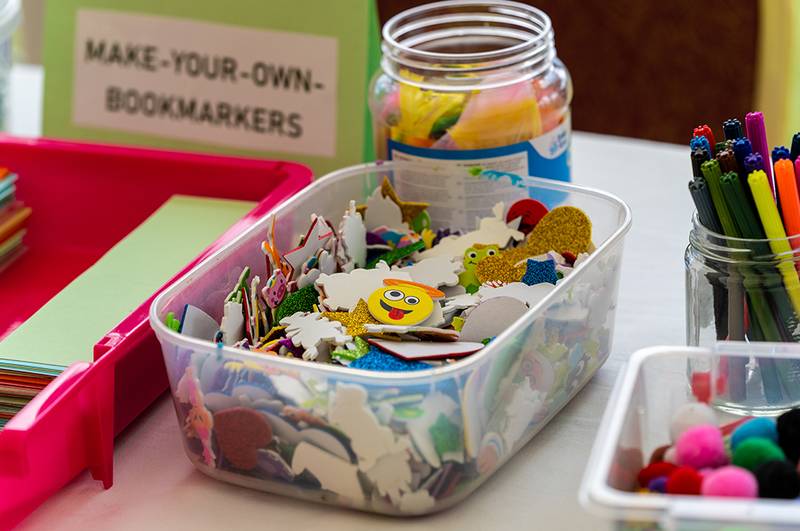 Hear From Our Happy Customers
Thanks for helping make India's day fab! From the first minute Michelle started to the last second of the 2 hours all 15 kids were up and were glued to her. The energy and variety of games and entertainment Michelle brought kept the kids of all ages so involved it was so noticeable and commented by the other parents on how great she was with them.
Niall, Elaine and India
The Ward, Co. Dublin
Everything went amazing, Becky was brilliant with the kids. They all loved her. Booked last min for my little girls' communion and nothing was a problem. The kids were entertained for the whole 1.5hr. Would highly recommend!
Emeline Kenny
Mount Merrion, Co. Dublin
The party went very well thank you. Becky was so good with all the kids, she had something for all ages and even managed to get Cian's older sister and cousins involved! She was so energetic with the kids and reeled them all in. They were all exhausted going home. Everyone was so impressed…definitely well worth it. Thank you so much for making our communion extra special! Thanks again and a big thank you to Becky.
Yvonne Walsh
Goatstown
Just want to say thank you for Saturday and a huge big thank you for Mickeala, she did a great job!
Tracey Shanks
Drimnagh
We had a our daughter's first Communinon on Sunday and Claire did the the entertainment from Partykidz.ie, she was absolutely brilliant and the kids had a great time, Thanks a lot and would recommend Partykidz, Very professional and great at what they do.
Ronan Holland
Maynooth
We used Partykidz for my 7 yr old's birthday party. My daughter had an amazing time. The entertainers were brilliant. They were full of energy, full of enthusiasm and had a fantastic rapport with the kids. There were an array of activities and all of the kids had a ball. I found Michelle and Partykidz very friendly, extremely professional, flexible and massively accommodating when our venue had to be switched at the last minute. All in all a great experience. I'd highly recommend Partykidz as a party option.
Sarah Henriques
Clontarf
Thanks so much, Hannah had a great time yesterday. Rosie was brilliant with the kids, they all had a ball Brilliant games, disco and face painting. I would highly recommend PartyKidz.
Karen Hayes
Dunboyne