WITH OVER 20 YEARS OF PERFORMANCE & ACTING EXPERIENCE WE LOVE TO INVOLVE THE WHOLE FAMILY IN THE FUN!
With our stage experience we pride ourselves on our audience interaction that gets not just the little kids…but also the Big Kids…up on their feet and having fun!
The Family Disco Experts, we have loads of family-friendly Disco Games and fun-filled activities that guarantee quality Family Fun Time!
Talk to us about your event and we can happily tailor a package that suits you.
All our entertainers are Garda vetted and fully insured.
Party Games!
We have TONS of exciting Party Games and Activities; from Limbo Competition, Wacky Races, Pass the Parcel, Horse and Jockey, Snatch the Bacon, Parachute Games, Do This-Do That, Balloon Races, The Over the Head Game, Egg and Spoon Races, Land-Sea- Shore, Football Relay Races, Paper Dragon….. AND more! Phew!
Interactive KIDS DISCO PARTY!
With a clear 'nod' to the Butlins holiday camp 'Red Coat' Entertainers, we put on the best Family Discos with follow along dances and hilarious Interactive Games that will have the kids and the parents up and having fun together!
From 'Minute to Win It' style games and 'Dads Dance-Offs' to our comical family-take on the famous 'Mr & Mrs Quiz', where it's the parents who are challenged on how much they really know about their kids!
Art Area
Always a favourite chill out zone for the kids to take a few minutes out to catch their breath and make their very own Greeting Cards & Pictures.
Face Painting & Balloon Modelling
Traditional favourites at every event, our Face Painters and Balloon Modellers encourage the kids' imaginations to run wild with crazy, colourful designs to match their favourite characters and animals!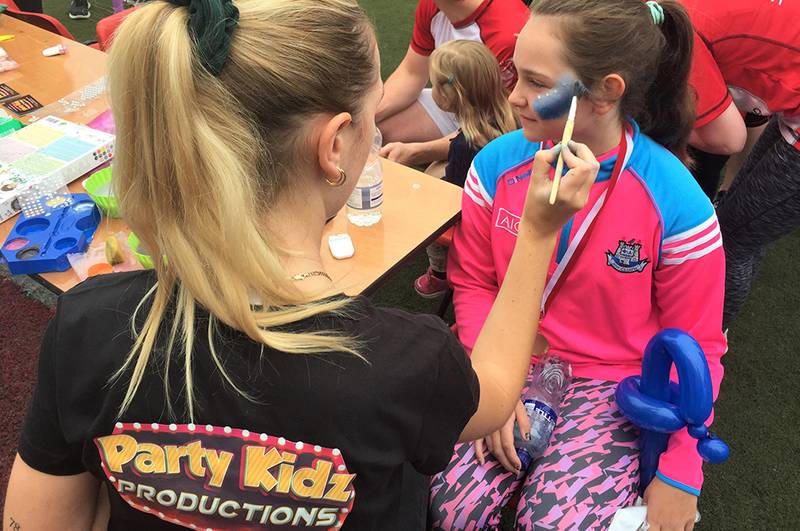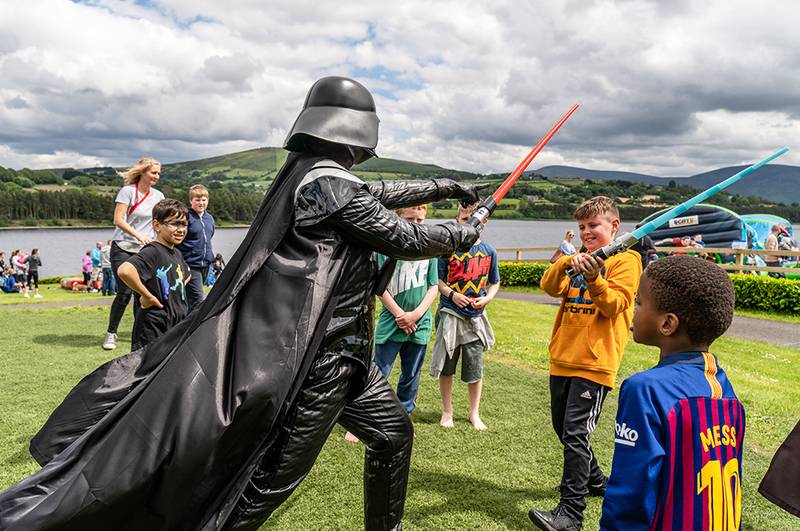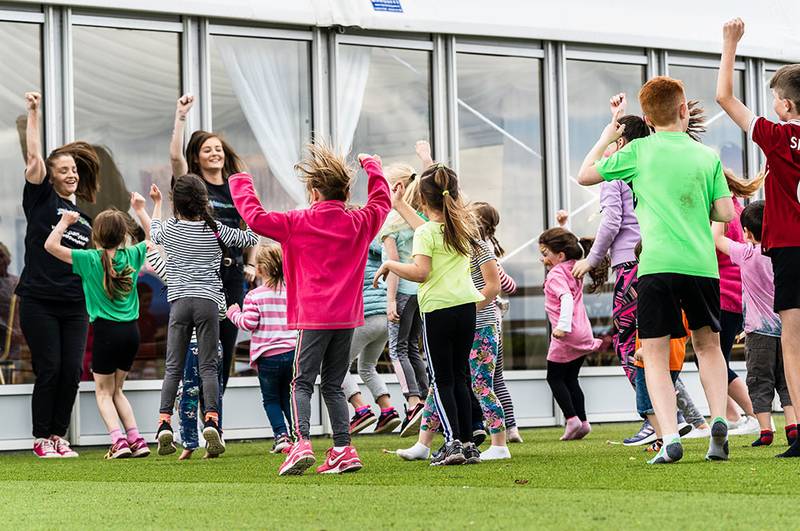 Hear From Our Happy Customers
We used PartyKidz for our DHL Family Fun Day to keep all the youngsters entertained and we were delighted with the result! Claire was fantastic and managed to keep the group of children with mixed ages hooked on her every word the whole time and they all had a ball. Thanks!
Ciara Hynes
DHL Express Ireland Ltd
We have used Partykidz.ie as our chosen entertainers for our annual Santa party attended by over 100 children at Grange Golf Club for the last five years. Without fail, the entertainers have been professional, well equipped, resourceful and full of ideas to keep the children and adults entertained for the duration of the event. Nothing has ever been too much for them and they have always dealt with the children in a friendly and fun way. I have no hesitation in recommending this organisation for any event of this type.
John Taylor
Grange Golf Club, Rathfarnham, Dublin 14.
I would just like to let you know that we had a wonderful event last Wednesday and both Claire and Rosie were a wonderful addition to the event. All of the children went home exhausted but very happy! Thank you once again for your help and I hope you have a wonderful Christmas.
Lucy Heaney
GE Capital Aviation Services Ballsbridge
We used PartyKidz for our event 'The Coimin Greenway 5k and Family Fun day' and would highly recommend them! Amazing hassle free fun, all the kids really enjoyed themselves and there was plenty of fun and activities to keep the kids happy across a wide range of ages.
David Gilmore
Blessington AFC Family Fun Day
I just want to say thanks so much to the three girls on Friday, they were absolutely brilliant. The kids really loved all the balloons they made and the face painting. We weren't really sure how things would work out as it's the first time we have had a Christmas Event like this for the kids but the girls just went with the flow and used their own initiative and moved around when necessary.
Catherine Gavin
Bank of Ireland Upper Baggot St, Dublin 2
We've brought magic & laughter to hundreds of clients including: